BASQUE TRADE
& INVESTMENT
CHINA
From the office of BasqueTrade in China, we provide comprehensive support to the Basque company to facilitate its access to the Chinese market and its implementation process, as well as support and advice to Chinese investors who see Euskadi as their best ally in Europe.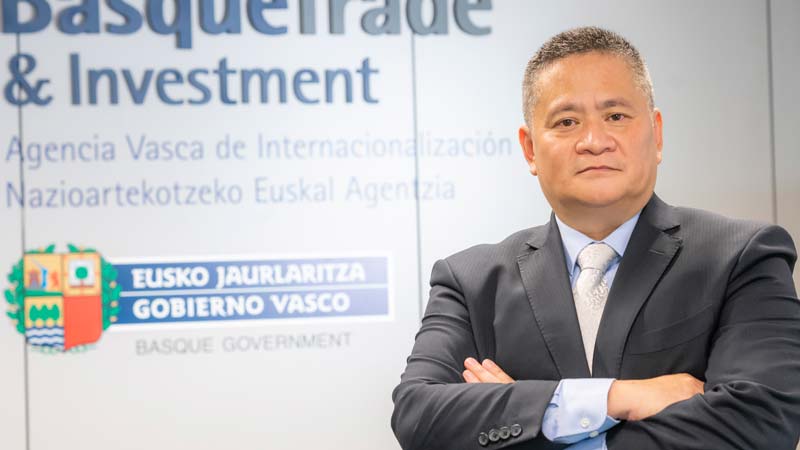 Mikel Yang
Director of the BTI office in China
He has been working in this office for 16 years since the beginning of SPRI's first representation office in China in 2003. He has 30 years of work experience in both Chinese and foreign public and private entities. And has knowledge of buying and selling, production, Imp & Exp, manufacturing and consulting.
CONTACT INFORMATION
OFFICE HOURS:
Mornings: 9:30h – 13:00h
Afternoons: 13:30h – 18:00h
ARE YOU INTERESTED IN A COWORKING SPACE?
Are you thinking of opening a commercial establishment in China?
Meet our coworking space service inside our offices in Shanghai
For Basque companies supported by Basquetrade in China
Machine Tooling
Hardware
Audiovisual
Energy
Railway
Software
Automotive
Engineering
Agri-food
Construction
Hotel and Catering
Electronics
SERVICES FOR THE BASQUE COMPANY
Cooperation and partnerships: Searching for international partners, Identifying and galvanising business communities, Study trips / Opportunity trips.
International tenders: Early identification of opportunities, Directory of companies, Positioning of Basque companies prior to the publication of tenders.
International promotion events: Seminars, Trade fairs, Newsletters, Trade misions, Study Trips / Opportunity Trips.
SERVICES FOR THE CHINESE COMPANY
Present the potential of the Basque Country as a good place to invest to the Chinese market.
Identify and foster new investments and business extensions for Chinese companies keen to set up in the Basque Country.
Advise potential investors, bearing in mind the individual needs and deployment strategy.