The Basque Internationalisation Agency:
Basque Trade & Investment
This is a public company run by the Basque Government, which came about as a result of the merger of the international services of SPRI and the Internationalisation Area of the Basque Government's Department for Development and Infrastructures. We were set up with the firm commitment to gain flexibility and agility in order to offer a better service to Basque companies, with the added strength of the synergies that will inevitably arise from the merger of all the services within the same organisation.
The international dimension of a company is vital to boost its growth and innovative and entrepreneurial capability.
We have been working for more than 20 years on the development of business projects with an internationalisation vocation, providing full assistance regardless of the sector.
A customised service to boost the company's exports and internationalisation, foster positioning activities in strategic markets, facilitate technical support in commercial and production plants, as well as providing support in projects funded by multi-lateral organisations.
A service model based on segmented attention to companies that combines sectoral knowledge at our offices in the Basque Country and geographical knowledge in offices abroad, which results in greater specialisation and proximity and services that address the specific needs of companies.
Basque Trade & Investment Organisational Structure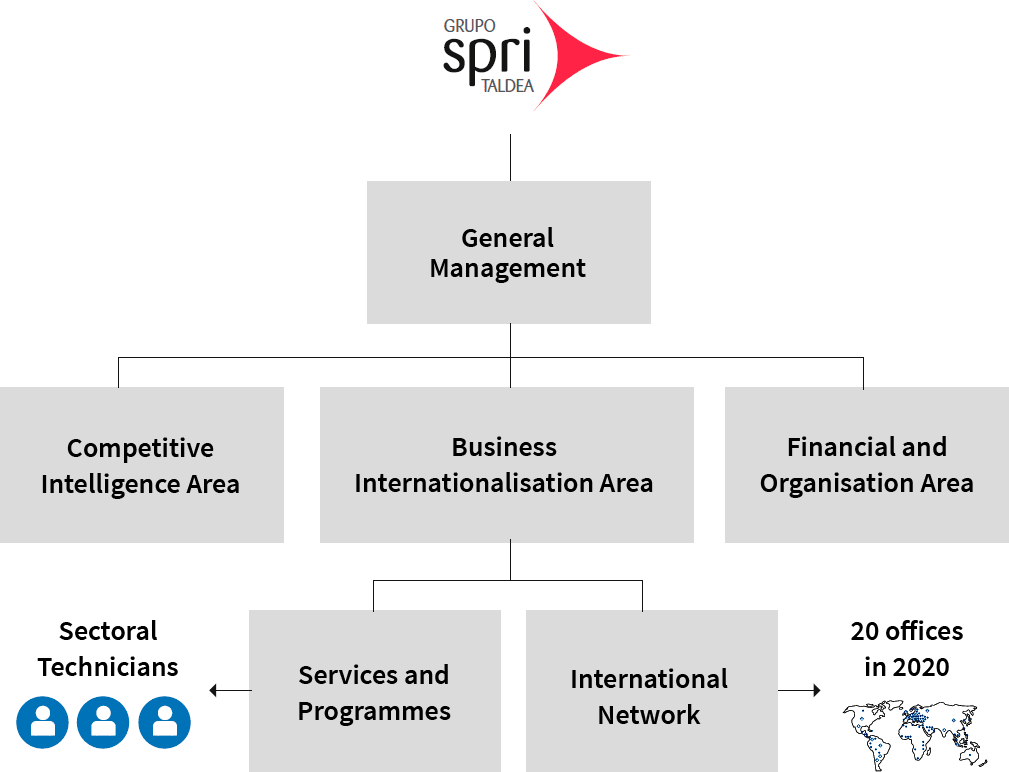 If you are thinking about introducing your product into the foreign market, looking for funding, commercial contacts, local partners or specialised services, we are here to support your activity.
Integrated in the SPRI Group, it has a budget in excess of €22M
30 professionals in Bilbao
+
20 in the Foreign Network